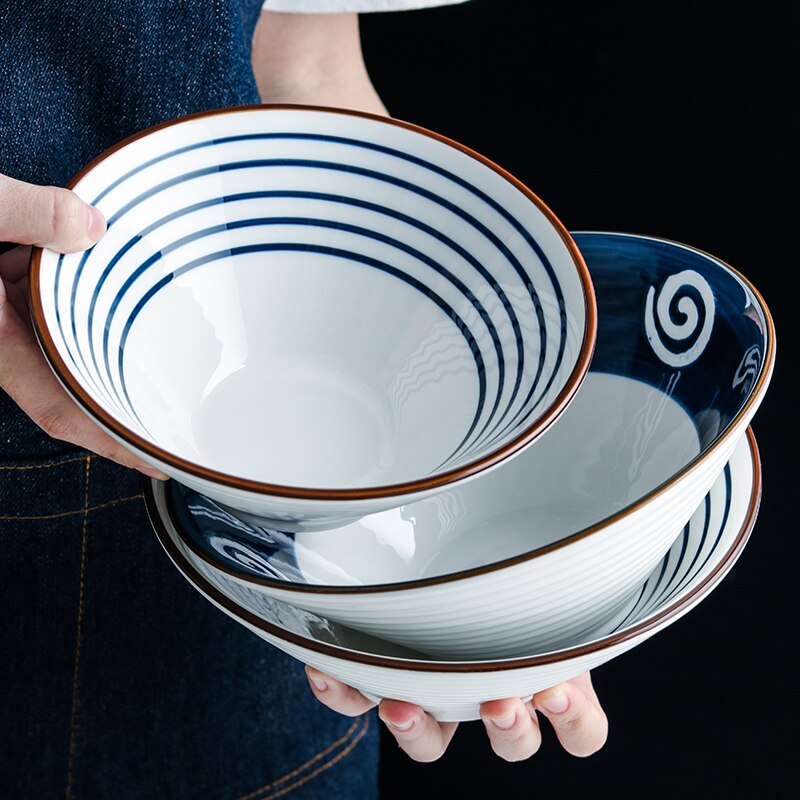 Asian plates, with their exquisite craftsmanship and diverse designs, have a history that dates back thousands of years. These captivating pieces of tableware reflect the intricate cultural heritage of Asia and continue to be cherished for their timeless elegance. In this article, we delve into the fascinating history of Asian plates, exploring their origins, cultural significance, and enduring allure in modern times.
1. Ancient Origins:
The origins of Asian plates can be traced to ancient civilizations like China and Japan, where pottery and ceramics were highly developed. Archaeological discoveries reveal that early Asian plates were crafted for practical use, such as serving food and holding offerings during religious ceremonies.
2. The Art of Porcelain:
During the Tang and Song dynasties in China, the art of porcelain-making reached new heights. Fine porcelain plates adorned with intricate motifs and colorful glazes became highly prized possessions among the elite. The delicate craftsmanship of these plates earned them the title of "white gold."
3. The Influence of Trade:
As Asian merchants engaged in trade along the Silk Road and maritime routes, Asian plates found their way to far-flung lands, influencing the culinary cultures of distant societies. The intricate designs and exquisite craftsmanship of Asian plates captivated foreign admirers.
4. Cultural Significance:
Asian plates have played a vital role in cultural rituals and traditions. In Japan, the art of serving food on beautifully designed plates is central to the tea ceremony and other traditional ceremonies. In China, ornate plates are used in auspicious occasions and as symbols of wealth and prosperity.
5. The Artistic Flourish:
Throughout history, Asian artisans have used plates as a canvas for artistic expression. The blue and white porcelain plates of Ming and Qing dynasties in China and the intricate Kutani plates of Japan exemplify the harmonious fusion of art and function.
6. Modern Adaptations:
In contemporary times, Asian plates continue to be celebrated for their timeless beauty and versatility. While traditional designs are cherished, modern adaptations embrace innovation, incorporating new materials and design elements to suit diverse tastes.
7. The Global Influence:
The allure of Asian plates has transcended geographical boundaries, with collectors and enthusiasts worldwide valuing these pieces as treasures of art and culture. Asian-inspired tableware has become a prominent feature in diverse cuisines and interior design styles.
8. Sustainability and Heritage Preservation:
As the world embraces sustainable practices, the preservation of traditional craftsmanship is becoming a priority. Efforts are being made to safeguard the heritage of Asian plates by supporting local artisans and encouraging eco-friendly production methods.
9. A Symbol of Hospitality:
Asian plates continue to symbolize hospitality and the art of fine dining. The presentation of food on these elegant pieces elevates the dining experience and evokes a sense of refinement and grace.
10. A Timeless Legacy:
The rich history of Asian plates is a testament to the enduring legacy of craftsmanship, culture, and artistic expression. As they continue to grace dining tables around the world, these plates serve as cherished reminders of the fascinating history and cultural heritage of Asia.
Conclusion:
Asian plates are more than just tableware; they are intricate expressions of art, culture, and tradition. From their ancient origins to their prominent place in modern times, these plates continue to captivate the world with their timeless elegance and exquisite craftsmanship. As we celebrate the heritage of Asian plates, let us cherish these exquisite pieces for their ability to transcend time and connect us to the rich cultural tapestry of Asia.